We call it Uva fragola and it's no ordinary grape. It has a wonderfully sweet  flavour of its own.
Originary from North America, 'Uva Fragola'  (Vitis labrusca), has become very popular in Northern and Central Italy. In Massaciuccoli, Tuscany, where my dad grows it, they use it to make Fragolino, a sweet red  wine, slightly fizzy that goes very well with a fruit tart at the end of a meal. Some people also use it to make a sweet focaccia. I like it like that, straight from the plant, it takes me back to my childhood.
On my last visit, last week, I managed to taste the last red figs, to see the pomegranate growing nicely and to check on the olive trees. If the rain doesn't bring too much damage it looks like this year the oil will be plentiful.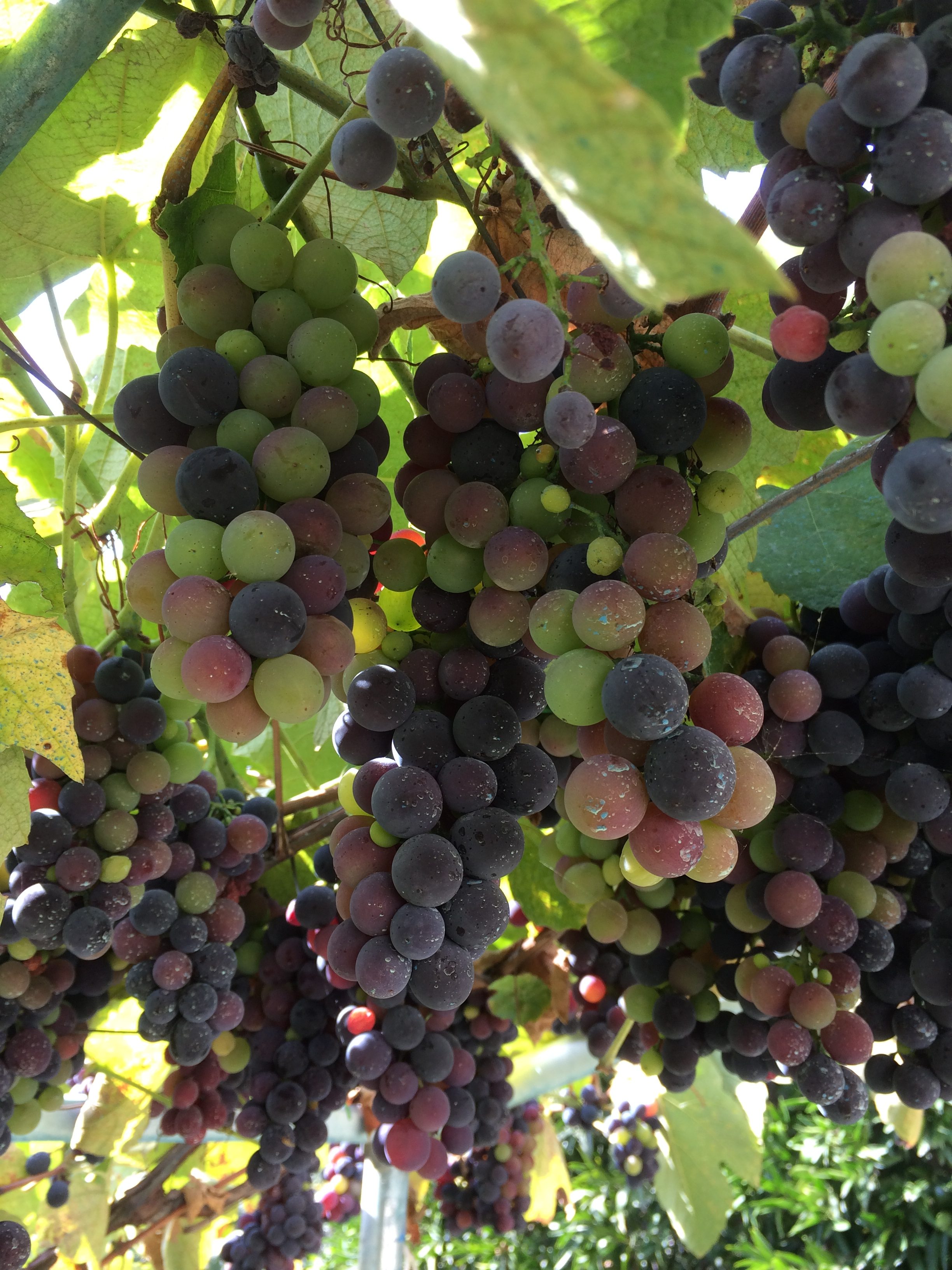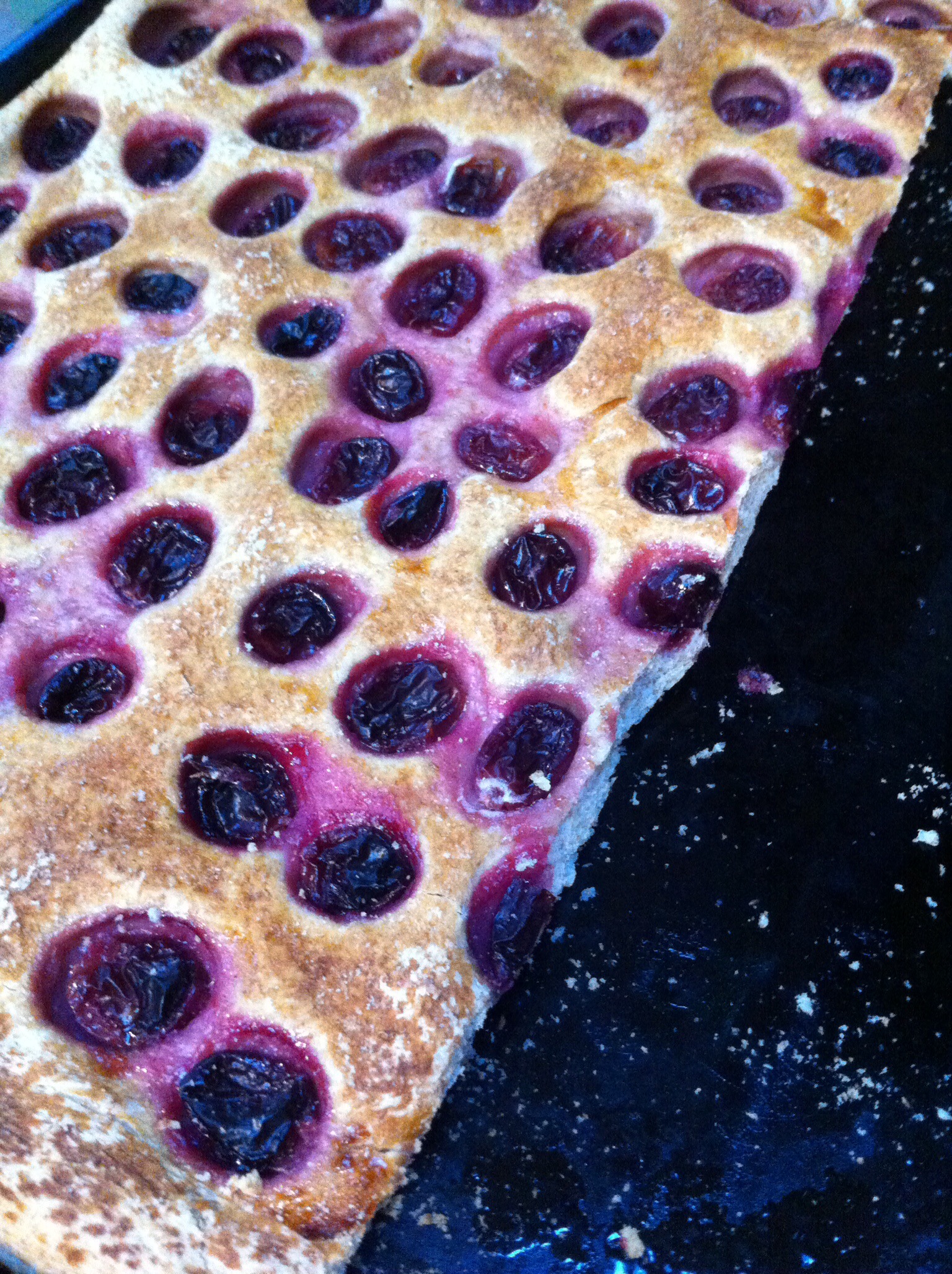 Focaccia with Uva Fragola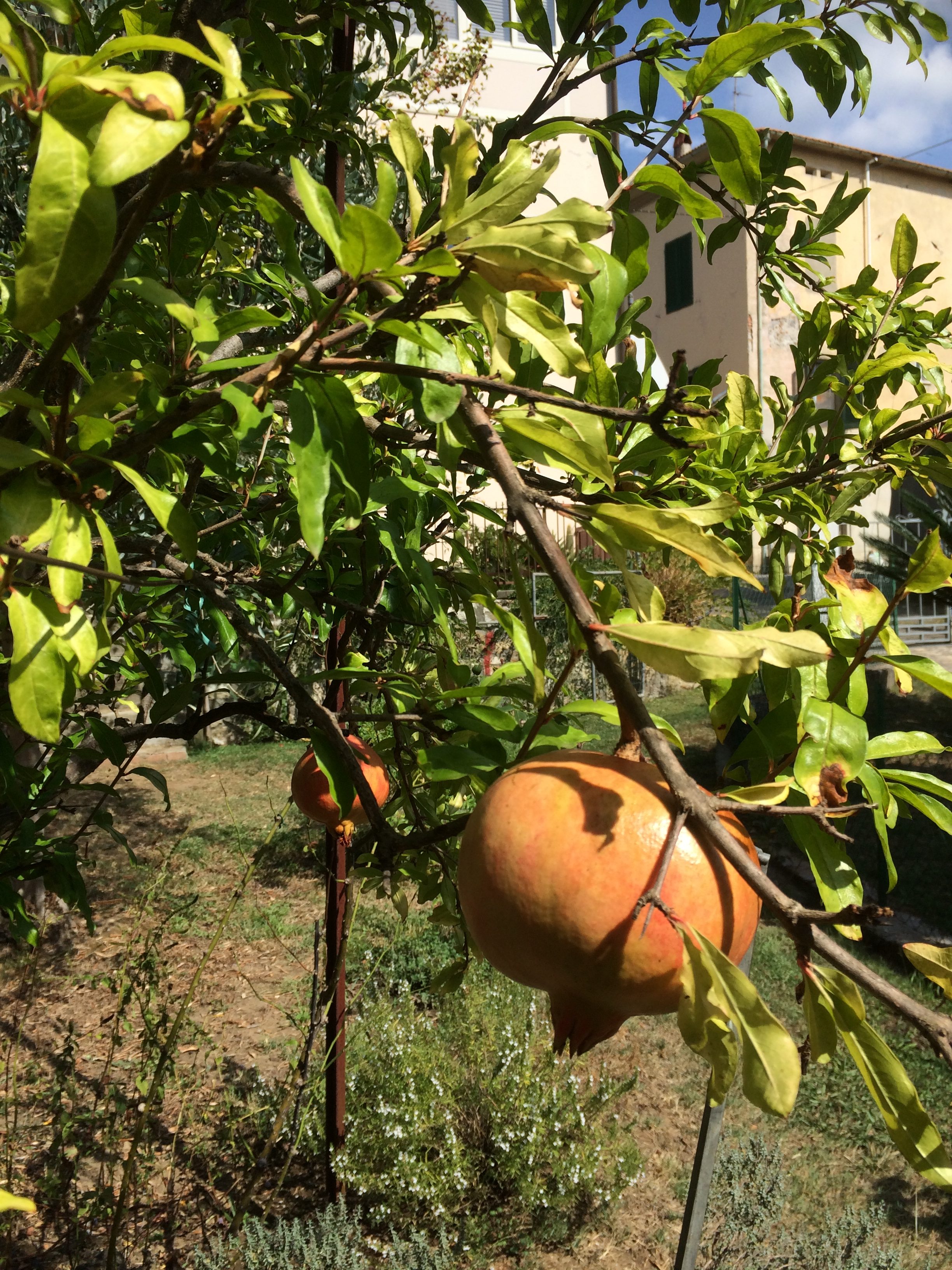 Pomegranate tree in my mum and dad's garden
The olives are growing nicely. They'll be harvested by the end of October. I can't wait to taste the new olive oil.
Email: info@bettisfood.com
Mob: 07813 171050