HAVING A PARTY?

Betti's is here to help! From beautiful and delicious buffets to dinner parties that make you feel under the Tuscan sun, Betti's has the answer for you

.
Catering for all occasions & Dietary requirements
We cater for all events including buffets, canapés parties, sit-down meals, small weddings and work lunches. And we are always happy to help with dietary requirements. Just ask
A Mouthwatering Experience
Betti's food is genuine, uncomplicated and very generous in flavour. It is inspired by the recipes of her childhood in Tuscany and by those collected after many happy trips to Sicily.
Betti's Vegan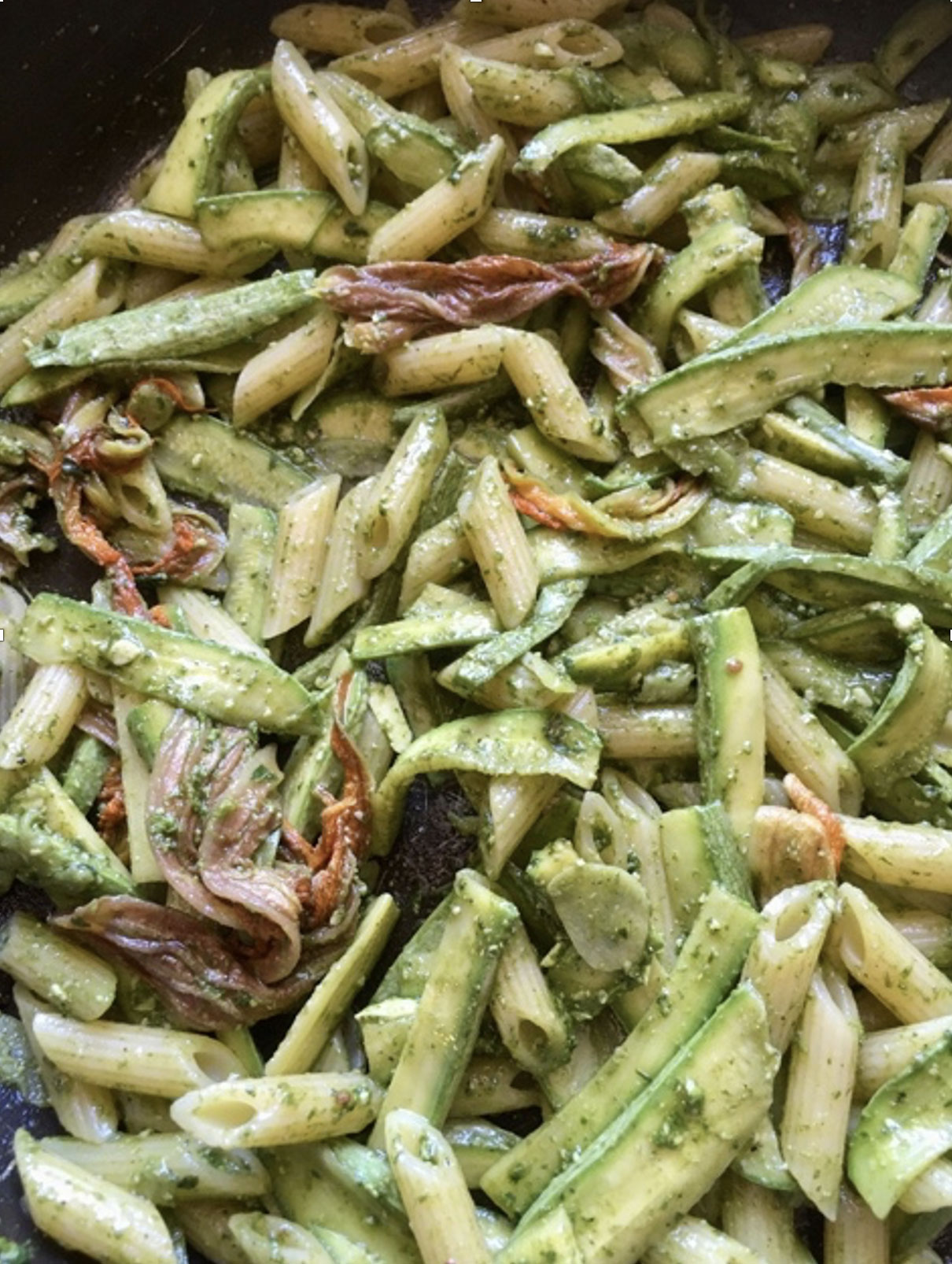 Pasta and Courgettes Salad
Pasta with courgettes and courgettes flowers tossed in garlic and coated in a light pesto made with basil and pine nuts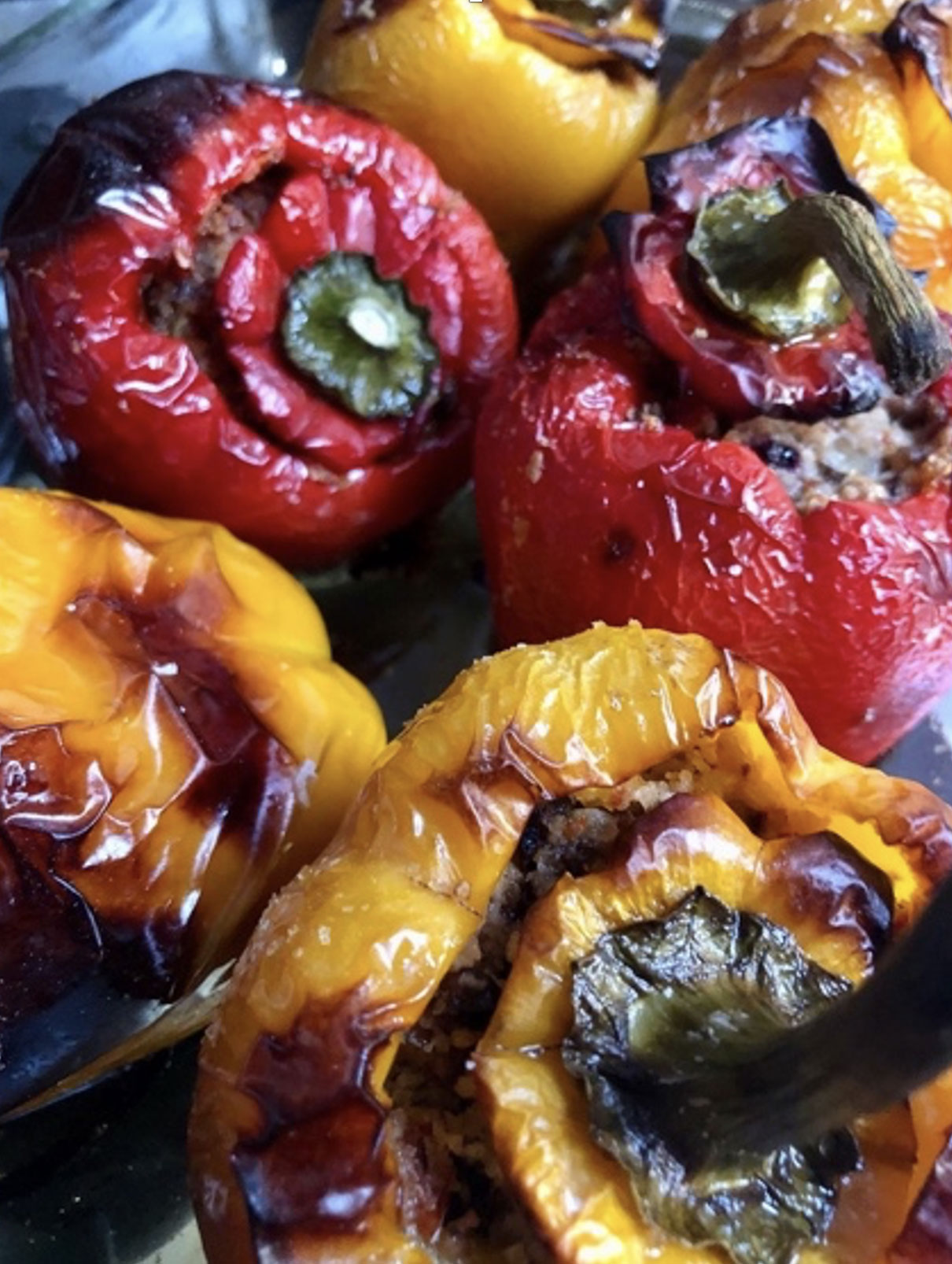 Sicilian Stuffed Peppers
Roasted mixed peppers filled with breadcrumbs, slow cooked onions, olives, pinenuts, sundried tomatoes, currants and basil
Quinoa and Orange Salad
Quinoa dressed with orange juice, zest and segments, avocado, pomegranate, rocket and flaked almonds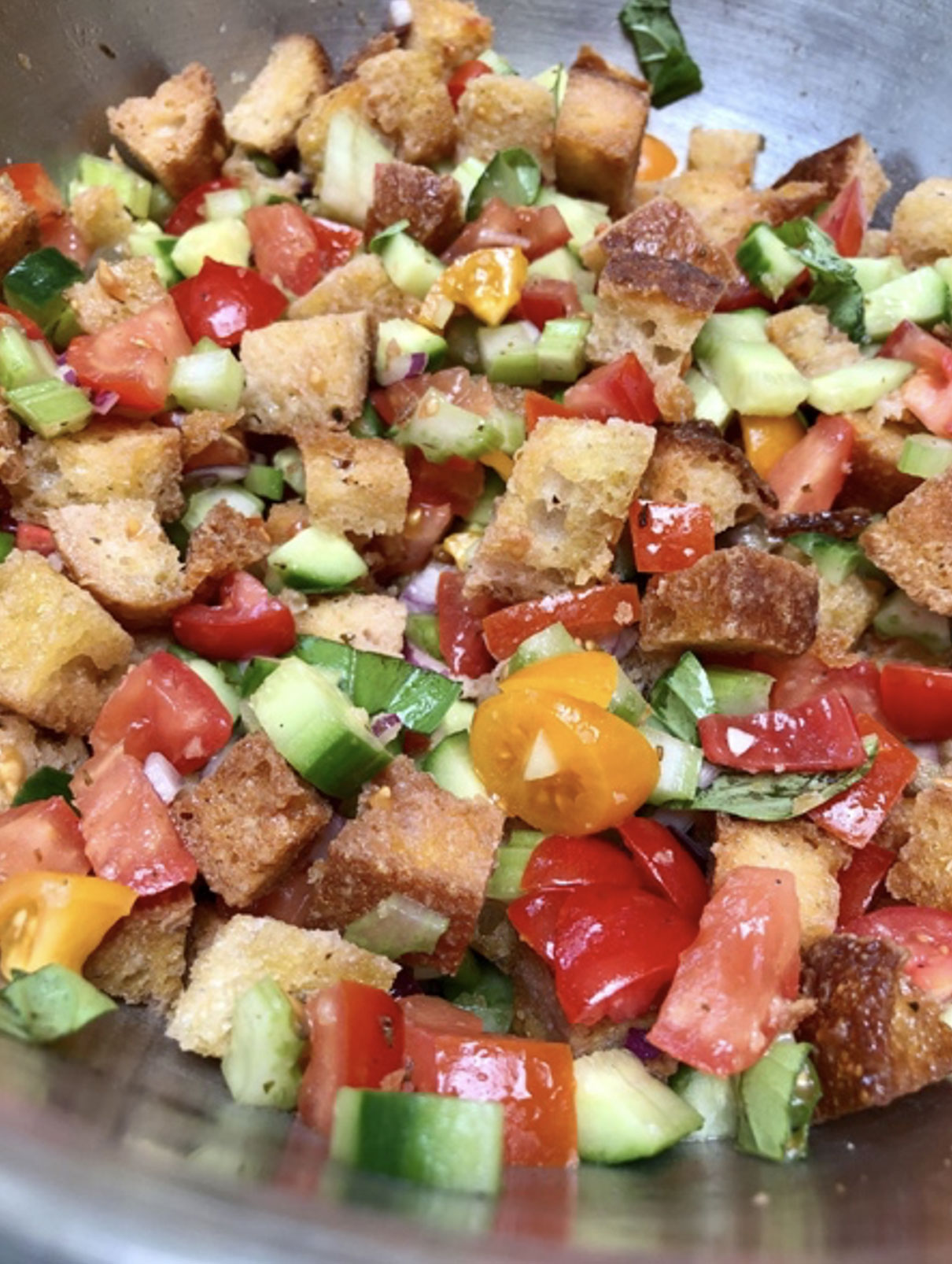 Panzanella
The traditional Tuscan Salad made with baked croutons, tomato, red onion, cucumber and plenty of basil, dressed with extra virgin olive oil and red wine vinegar.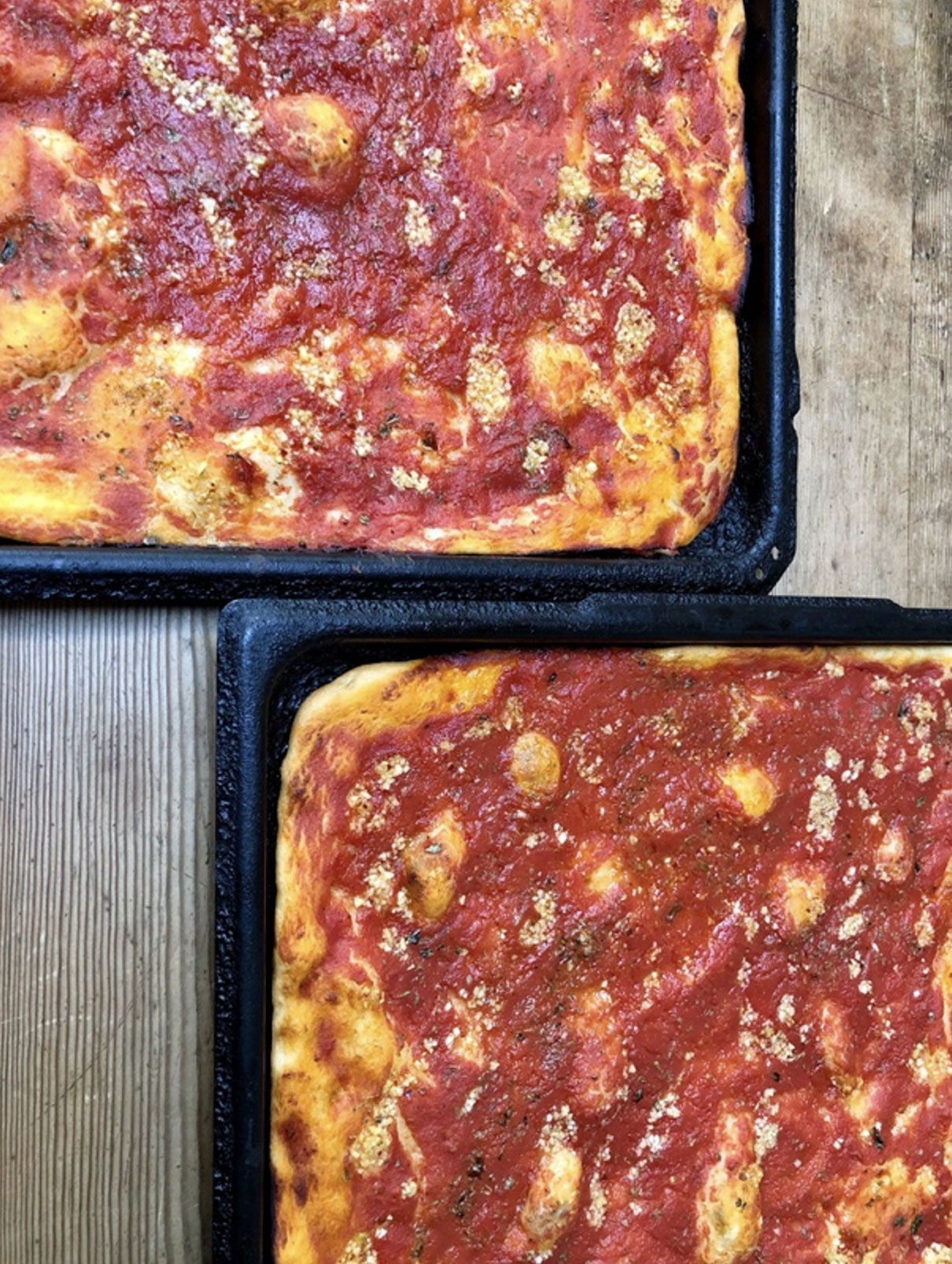 Pizza Marinara
My bestseller pizza, simple but very tasty.
Made with tomato, Sicilian oregano, garlic and chili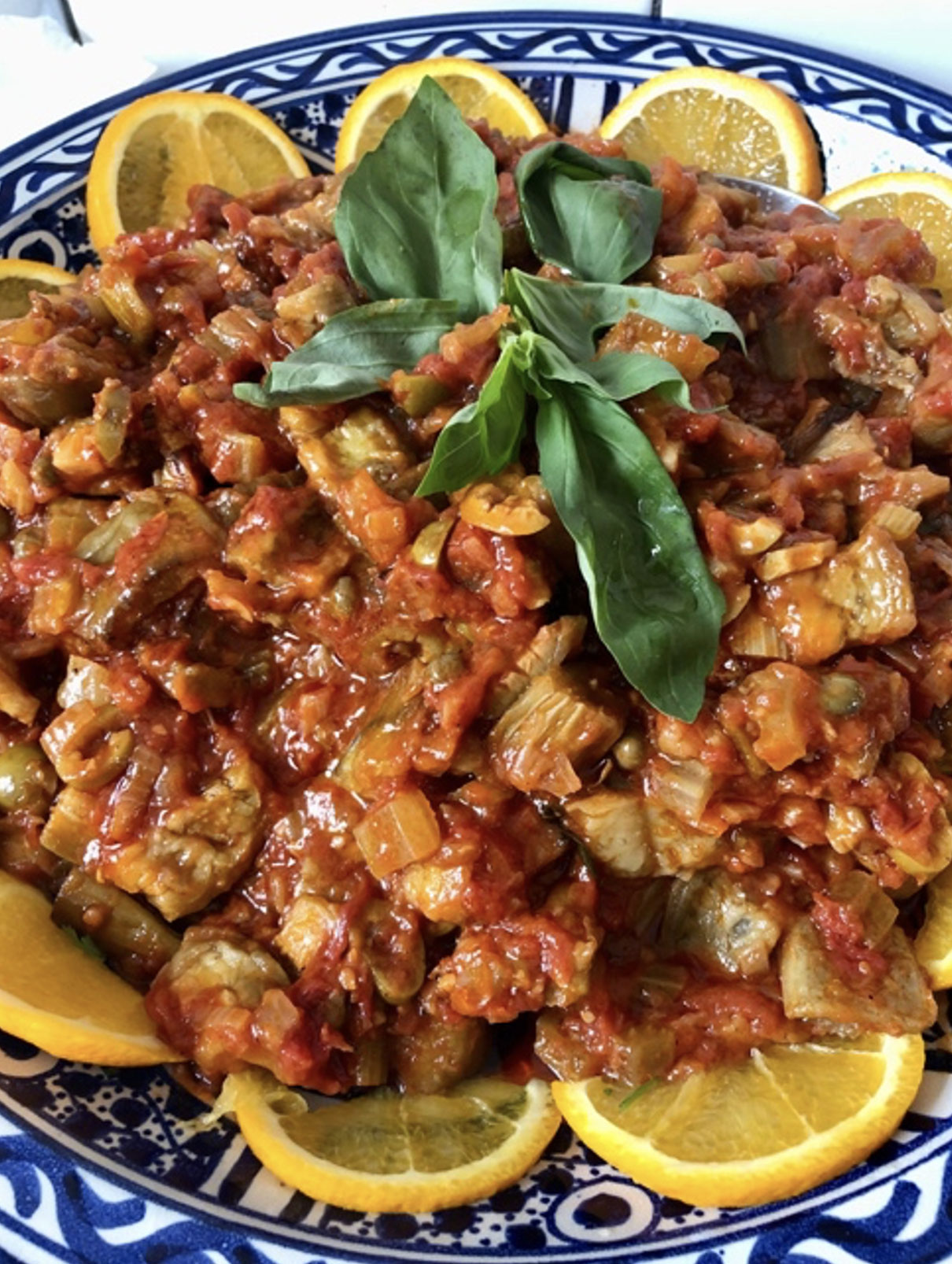 Caponata
The traditional Sicilian dish of Arab origins made with fried aubergines coated in a sweet and sour sauce made with tomato, capers, olives, onions, garlic and celery
INSTAGRAM

TESTIMONIALS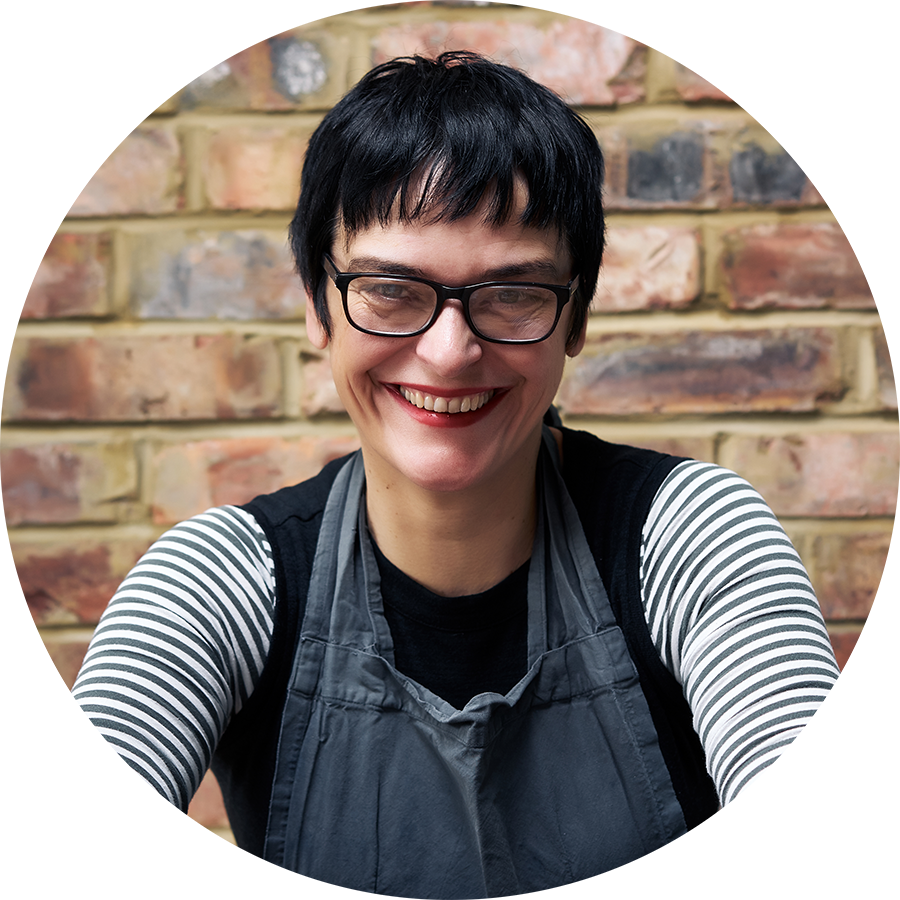 "Friendly and accurate service, great food, very genuine ingredients and therefore tasty. To be recommended".
Marco Varvello London Correspondent RaiUno TV Private Party Swiss Cottage
"Betti makes my kind of food. It is delicious and beautifully presented. When she catered for our son's 18th birthday party I felt so excited when I saw it on the table. And when I tucked in…Yum!! All her love and passion for cooking come out in her food".
Paula Kitt, birthday party, Crouch End
"Excellent food and a wonderful atmosphere created by Elisabetta has made the evening she organized for us unforgettable".
Enrico Palandri,  Italian Cultural Institute, promotion partry, Belgravia
"Betti's food is delicious and she makes the whole process so easy. One call, a couple of emails and we had evrything arranged for our daughter's christening. Food was incredible . And there was so much, no one left hungry!".
Debbie Biles,  Crouch End, Christening Party
"Dear Betti, all the food you prepared for us was delicious and it had a great success among our guests. The party was brilliant. Many many thanks for you precious help"
Elena Marcarini,  5oth birthday party, Hampstead
"Thank you Elisabetta. It was a great success- We will definetly ask you again"
Marco Gentile, private party,Chiswick
"Thank you so much for the amazing food you prepared for my birthday party. Everyone loved it and it really made the day!"
Ruth, 21st Birthday Party, Crouch End
"Thanks again Betti. It was all so lovely. The meal was enjoyed very much by all my guests and left-overs mostly gone, so thanks for the discount!"
Nick Karr, private Party, Stoke Newington
"Thanks so much for everything. The food was great. I'm still eating it!. And my brother took one of the Parmigiana dishes back for another party the next day!"
Emma Sherrington, birthday party, Tottenham
"Thank you for a most wonderful lunch today. We all loved it and the food was delicious We would definitely use you again."
Nathalie Heyden, Dinner Party, Finchley
"Just a quick note to say thank you for last night. The food really was delicious and all our guests were very impressed. It was lovely to meet you too"
Caroline Worthing, Royal Society of Sculptors, South Kensington, art exhibition
"So Betti, I owe you a massive thank you! You are a star, the compliments for your divine food were endless and we are still enjoying it today. Thank you thank you"
Moyna Hamilton, birthday party, Crouch End
"Dear Betti, thanks so much again . We couldn't have asked for lovelier food. It made the party so beautiful."
Jacqui Dankworth, Cleo Laine's 90th Birthday Partty, Milton Keynes
"Dear Betti and THANK YOU!. All went so smoothly and everyone loved your dishes. I will happly recommend you to friends and family!"
Nina Ziegler, wedding, Wood Green
"Thank you soooo much for everything you did. Everyone told me how wonderful the food was and how lovely you and your team were. I just enjoyed the last of the beef – yum!"
Dominik Scherrer, birthday Party, Hackney
"My friend and I had a cooking lesson with Betti: She taught us how to make pasta and two different sauces; the sauces were both delicious and now I actually use my Pasta machine (before Betti's lesson it spent 5 years just sitting in the cupboard!) What I especially liked about the lesson was that Betti got each of us to make everything ourselves. It wasn't a demonstration, it was a proper lesson, and I left feeling confident that I could do it on my own. Betti is a wonderful teacher, she loves cooking and her passion is infectious. What was also lovely she gave us a recipe book to make sure we recorded all the steps. I would recommend Betti's lessons to everybody. I'm hoping she does more lessons on other foods now I have conquered pasta!!"
Louisa Brittain, Pasta Lesson, Crouch End
"We have just finished clearing everything away and I wanted to write to you before I went to bed to say thank you, thank you, for producing such a wonderful feast! I cannot begin to tell you how delicious it all was and how many very satisfied and impressed friends I have who all want your number… What a brilliant cook you are. I can't wait for the opportunity to eat your food again. We will definitely find an excuse to ask you again. Thanks again.  Still enjoying the aftermath – and dreaming of the lovely food. BTW there were especial complements on your caponata from one of my half-Italian friends who is also a great cook himself. It was truly a triumph."
Professor Rosie Thomas, Islip, Oxford
To place an order or make enquiries,
please send an email to info@bettisfood.com
or call Betti on 07813171050.
THANKS!