Your picnic will come ready to eat with eco friendly  plates, cutlery and napkins.
Food  will be labelled with ingredients and allergens, please state your allergies in the order form
Delivery is free in Crouch End N8, £5 for close surrounding areas  
These picnics need one week's notice, Thank you!

 Gluten Free    
 Vegetarian    

 Vegan    

 Dairy Free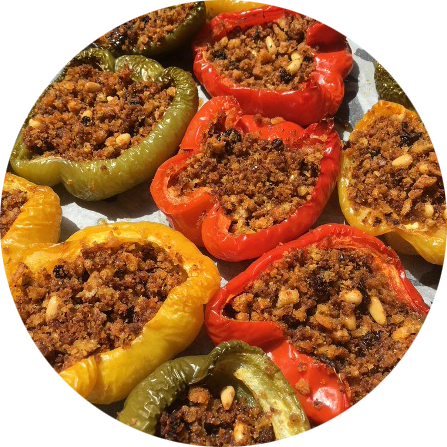 Courgette Tart 
A very delicate and light Tart from Parma made with lots of courgettes and onions, delicious ricotta cheese and plenty of parmesan, wrapped in homemade shortcrust pastry.
£7.00 for 1 to 2 portions
Duo of Salmon and Fennel Tart
A posh tart, made with blanched fennel bulbs, ricotta cheese, 34 months matured Parmesan cheese, Fresh and Smoked Salmon. This is more of a soufflè than a tart as the pastry is stretched to a thin leaf and merely used to hold the filling together.
£8.50 for 1 to 2 portions
Sicilian Stuffed Peppers Vegan 

Sweet mixed peppers filled with breadcrumbs, olives, capers, sundried tomatoes, pinenuts, currants and basil and baked in the oven.
£7.50 per portion
Betti's Chicken Nuggets
Chicken breast cut into thick strips and coated in sourdough breadcrumbs flavored with Parmesan cheese, sage, rosemary and lemon rind and baked in the oven. With a slice of lemon.
£8.50 per portion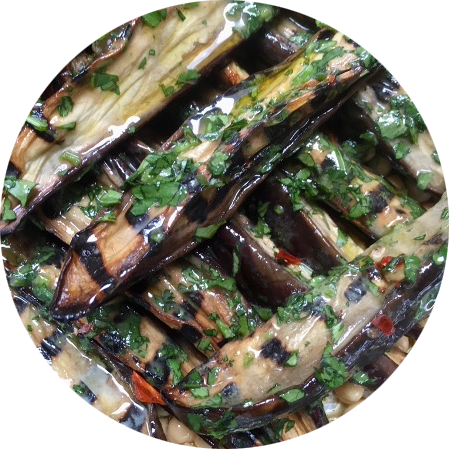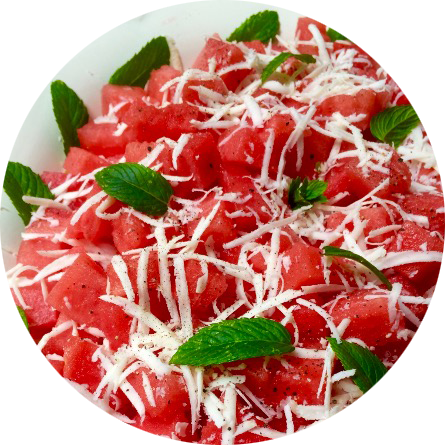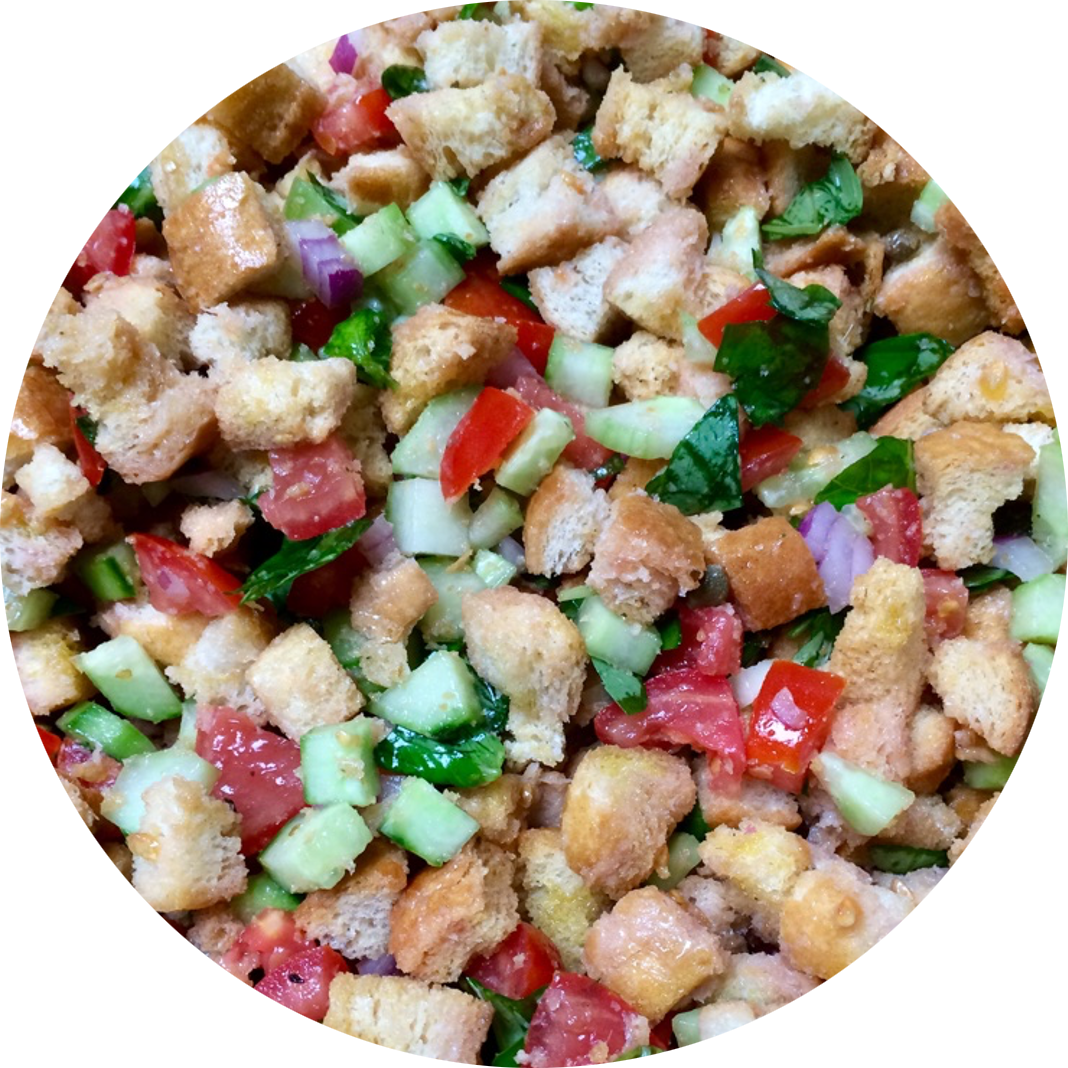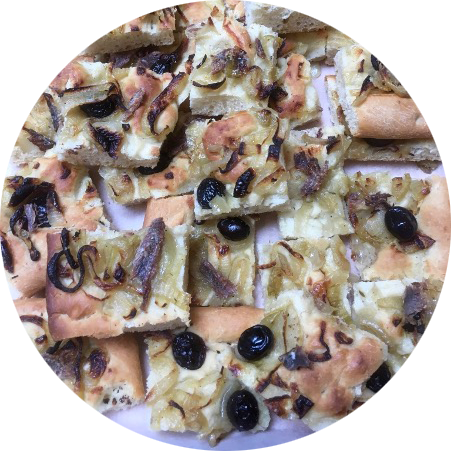 Grilled aubergines and Chickpeas Salad
  
Grilled aubergines dressed with tahini sauce, lemon and pomegranate molasses, fresh chilies and coriander on a bed of chickpeas dressed with cumin, lemon juice and extravirgin olive oil.
£6.00 per portion
Asparagus and Parma Ham wraps 
 
Fresh grilled asparagus, coated in parmesan cheese and wrapped in Parma Ham.
£6.00 per portion
Watermelon, Halloumi and Mint Salad
   
Very summery and refreshing salad made with watermelon, thin slices of Halloumi cheese and fresh mint.
 £4.50 per portion
Panzanella Vegan
  
A traditional Tuscan summer salad made with bread croutons lightly soaked in red wine vinegar and fresh tomatoes, cucumber, red onions, capers and plenty of basil and extra virgin olive oil).
£4.00 per portion
Pizza Marinara 
  
This pizza is a traditional one from my home in Massaciuccoli, near Lucca. It is very simple, very thin and garlicky but very tasty indeed!
Topped with tomato sauce, Sicilian oregano, dried chili, garlic and extra virgin olive oil.
It comes cut in squares
 Minimum order 4 portions
£4.00 per portion
Italian Pissaladiere 

This enriched focaccia is an  Italian version of a French Classic and it's topped with slow cooked white onions, thyme, black olives and anchovies.
It comes cut in squares
Minimum order 4 portions 
£4.00 per portion
Crostata di Frutta
Fruit Tart 

A classic Italian fruit tart made with enriched short crust pastry, homemade plum jam and fresh nectarines.
£4.00 per portion
Minimum order 4 portions
Fruit Salad 
     
 Green melon, raspberries, fresh mint, brown sugar and freshly squeezed lime, yum!
£3.50 per portion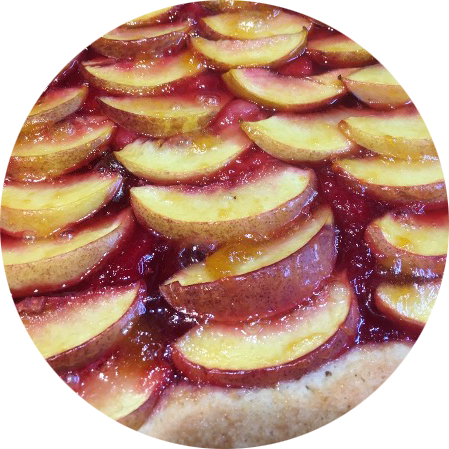 CONTACT BETTI
Please use the contact form to
place orders or make enquiries